Eastbridge's strategy development is a collaborative process that helps clients build and improve their voluntary business strategy.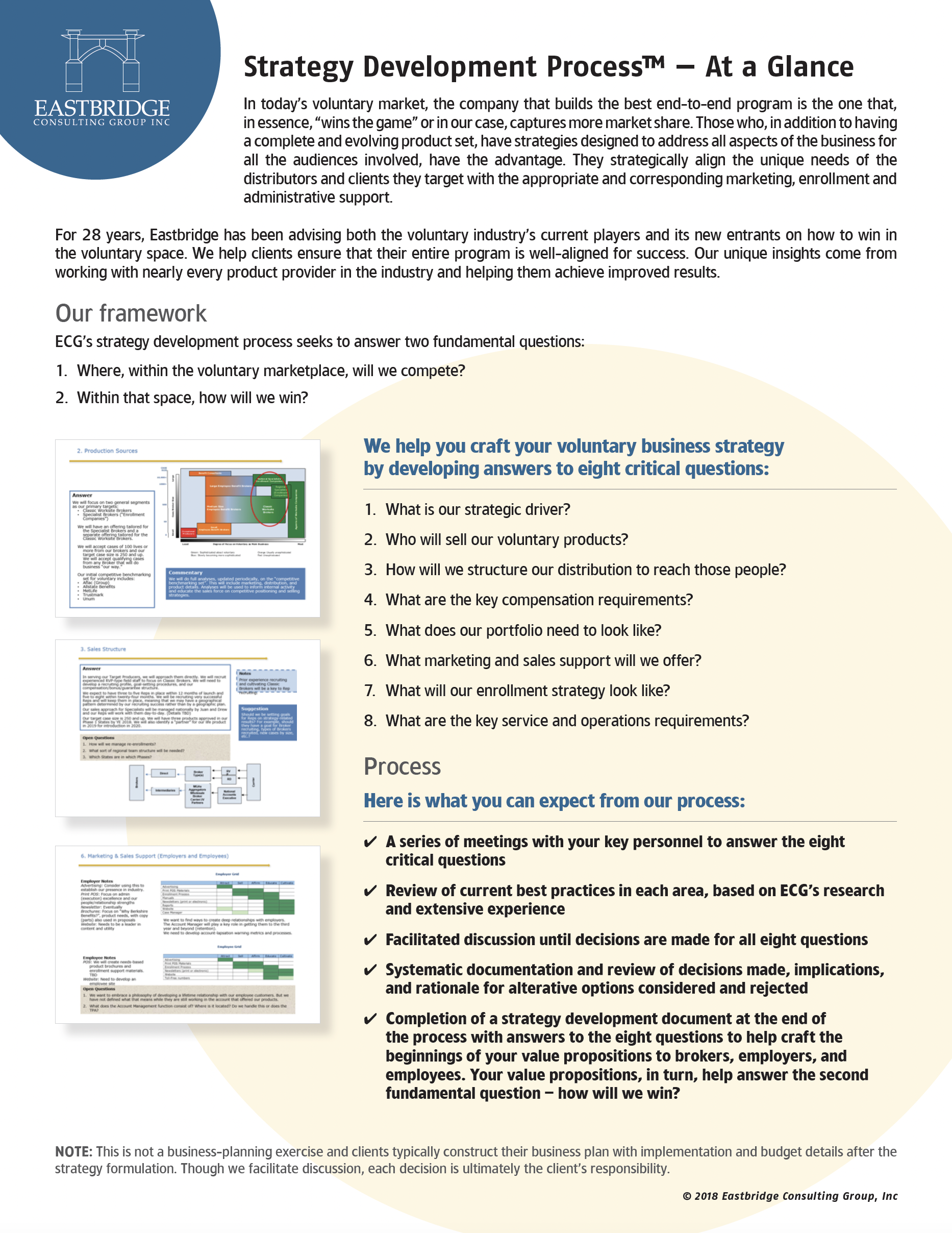 The process does not involve business planning, but rather generates detailed answers to two key questions:
Where will we compete?
How will we win?

In answering these questions, we address seven critical areas: strategic approach, distribution strategy, types of brokers/distributors to target, marketing and sales support needed, product requirements, enrollment strategy, and administration.

The process involves:
A series of meetings with the client's key personnel to get answers to the seven critical areas
Discussions on current best practices in each area based on Eastbridge's research and extensive experience
Facilitated discussion until decisions are made in all seven areas
A review of decisions made in prior meetings and implications as well as documentation of choices or options rejected and the reasons
Completion of a strategy development document at the end of the process that serves as a blueprint for moving forward